Our Staff
Our exceptional, friendly staff is our greatest asset. They are excited about what they do, and they care personally about getting the best results for our patients.
Our receptionists will try to accommodate your busy schedule by finding appointments that suit your needs. We will help you understand your insurance coverage and if financial arrangements are necessary, we will be glad to help you develop a plan to make your vision care treatment possible.
Request an Appointment
We will do our best to accommodate your busy schedule. Schedule an appointment today!
Brenda Harless
Office Manager
Brenda has worked at Lindsey Optical since 1998. Her first years were spent in pre exam testing and optical sales...for the last 10+ years she has loved working in the Billing Department helping patients get the most from their insurance benefits.
"If there is a code, I'll bill it!"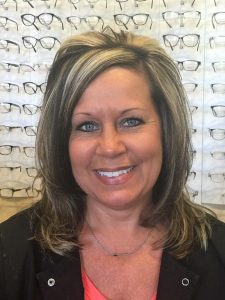 Sandy Coomes
Optician

Sandy has been the optician at Lindsey Optical since 1996. She works behind the scenes in our lab ordering frames and cutting lenses. Sandy has the ability to turn the seemingly impossible – possible. If you're lucky, you may see her out in our optical department.
"If you love the outdoors as I do, don't forget your polarized sunglasses!"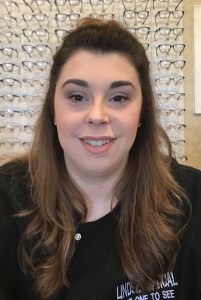 Sara Harless
Paraoptometric

Sara has been at our office since 2009. She primarily works at the front desk registering patients and scheduling referrals, but if needed she may also be found in pre exam testing or cutting lenses in the lab.
"Life is too short to wear ugly frames!"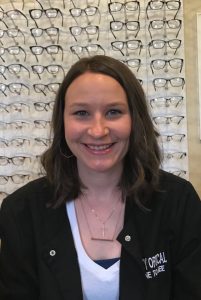 Jessica Lusk
Paraoptometric

Jessica started her optical career in 2009 while studying at Concord University. After graduating with a Pre-Professional Chemistry degree, she began to work full time. She happily serves our customers in our pre exam department making sure our patients receive the best possible eye care.
"I can 'clearly see' this is where I'm meant to be!"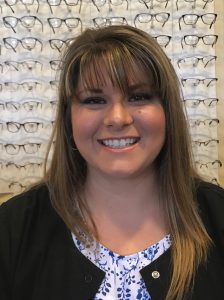 Rachelle Coburn
Paraoptometric

Rachelle has been here since November of 2015. Most days find her at the front desk registering patients for their exams. She is always more than willing to help everyone and always keeps a smile on her face doing so!
"Our customers are spectacular!"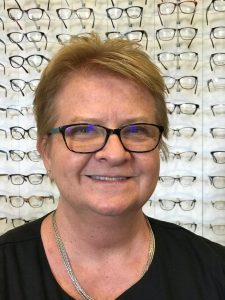 Lisa Cline
Paraoptometric

Lisa has been in the optical industry since 2014. She loves people and enjoys helping customers find a stylish frame to compliment their features. Lindsey Optical was the "perfect fit" for her!
"I love my job!"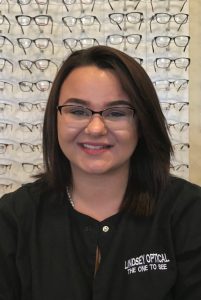 Andrea Carrington
Paraoptometric

Andrea has worked at Lindsey Optical since September of 2017 and enjoys bringing a smile to everyone's face. On any given day, you can find her in optical sales or pre exam testing...wherever our patients need her the most.
"I used to think optometry was boring; but now I 'SEE' how fun it can be!"